Give your client the energy they want
EGO is the first face and body aesthetic equiptment in the market that combines the traditional and comforting value of the manual massage with all the benefits from the latest technologies for a non-invasive face and body treatment.
The device that offers 360° Body Benefit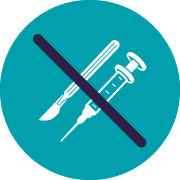 Provides both technological and manual treatments for enhanced relief
Involves the synergy between the aestheticians and the cosmeceutical treatment.
Treatment can be done as a Lunch-Break procedure
Combining the benefits of the latest technologies with manual massage
Provides specific wavelength for deeper action 
Photobiostimulation is based on the use of specific wavelengths. 
630 nm (redlight) promotes collagen regeneration and increases microcirculation
830 nm or NIR (near infrared) acts on inflammation processes, improving lymphatic draining and increasing cellular metabolism.
Bio-Electrical Stimulation
Electric impulses that stimulate muscle contraction
Electric microcurrents stimulate tissue regeneration, muscle toning and skin lifting.
Microcurrents have been shown to stimulate ATP (adenosine triphosphate) production and restore the natural balance of the cells.
The Microcurrents technology
Using the latest generation of electric impulses that induce muscle contraction to promote lipolysis, toning and fluid drainage.
Electrostimulation can be carried out in a targeted and localized way, depending on the areas treated.
Revolutionising the way aesthetic massage is performed
Technologies all in one Device
EGO is designed to revolutionize the way professional aesthetic massage is performed, by using a compat platform coupled with endearing design that incorporates 3 technologies – Photo biostimulation, Bio-Electrical Stimulation and Electrostimulation, all in one device.
Photobiostimulation – Use of specific wavelengths for a deep action

Bio-Electrical Stimulation –Electric impulses that stimulate muscle contraction for tissue regeneration, muscle toning and skin lifting

Electrostimulation – The microcurrents technology that stimulates Muscle contraction promotes lipolysis, toning and fluid drainage
Breast Push-up Effect 

Lifting Effect 

Total Body Toning

Lessens Signs of Cellulite

Drains the Face and the

Eye Contour

Stimulates Endorphins

Tones Muscles

Detoxifying action to enhance Venous and Lymphatic
Talk to our experts today
If you want to book a consulting or a demo, get in touch with us
Also, you can call us on +65
EXPS International is a recognised pioneer in the slimming and aesthetic industry with more than 30 years of experience, winning over 16 awards.
We distribute the latest innovative technology with advanced, effective and non-invasive solutions for both body and face.