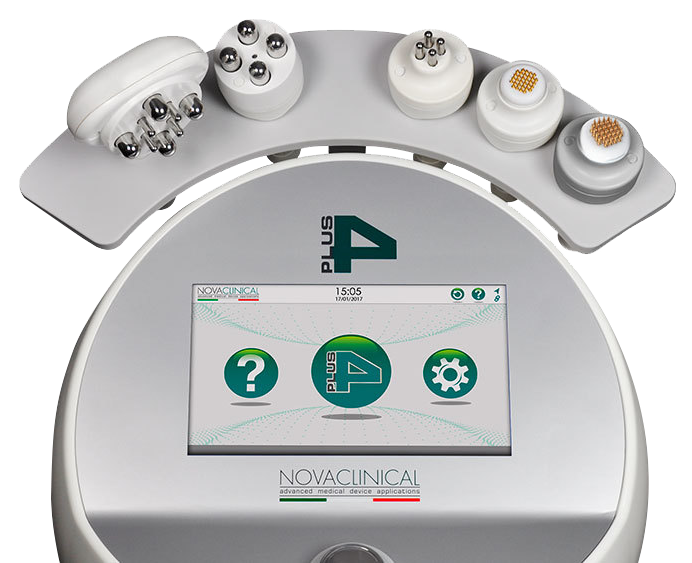 The power of 4 in your hands
4PLUS focuses on both face and body beauty. The revolutionary technology possesses 4 emitters/receivers to make treatment effective, from DQRF™ to the RSS™ safety system, from IoMT™ through to radioporation.
The device that offers effective and comfortable treatment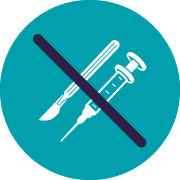 No surgery and zero downtime with complete comfort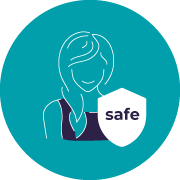 Safe for both patient and operator with safety system equipped
Short sessions with fast noticeable results per session
The device for the beauty of body and face
Specifically designed to treat large areas.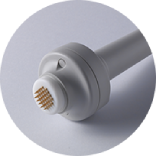 Handpiece with 32 gold-plated needles for an action focussing on special targets.
Specifically designed to treat medium-sized areas.
Handpiece with 384 golden µNeedle that can penetrate the stratum corneum without adversely affecting tissues.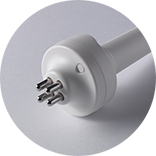 Specifically designed to treat smaller areas.

THE TISSUE IS TREATED IN A NATURAL, SAFE, COMFORTABLE & EFFECTIVE WAY
4Plus™ is provided with DQRF™ technology.
The dynamic quadripolar radiofrequency emission focus energy on the layer of the tissue that needs treating, reducing both power needed and risks dramatically. Novavision engineers have managed to make the configuration DYNAMIC – the emitters turn into receivers by changing their charge within specific time spots, each time modifying the magnetic field and focusing it to obtain:
DQRF™ Dynamic Quadripolar Radiofrequency – owned by Novavision Group, DQRF™ focuses energy on layer of tissue that requires treatment, reduces power needed and risks dramatically

VRF Variable Radiofrequency – Safely focuses energy on specific desired tissue even to the deepest layer

UPR Ultrapulsed Radioporation – Uses high energy micro-pulses to increase cell membrane permeability and open aqueous channels to convey active substances to the cell

RSS Radiofrequency Safety System – Combines both movement sensor and temperature control in a single hand-piece to ensure complete safety for both operator and customer during treatment. Equipped with Bio-Feedback to allow customer total control to halt treatment

IoMT – Internet of Medical Things – allows company to stay connected with their customers in terms of services, remote support, training, data storage and other online protocols.

Multiple Hand pieces as emitters and receivers targeted for various body and facial areas
Face Lifting 

Body Shaping 

Face Contouring

Body Firming 

Resurfacing 

Targeted Anti-Scarring Action 

Stretch marks Reduction
Talk to our Experts Today
Get in touch with us for Consultation and Demonstration
EXPS International is a recognised pioneer in the slimming and aesthetic industry with more than 30 years of experience, winning over 16 awards.
We distribute the latest innovative technology with advanced, effective and non-invasive solutions for both body and face.