The natural therapy for aesthetic treatment
Cromo System is the leading technology for beauty and wellness that utilizes natural colour therapy for cosmetic solutions pertaining to beauty and aesthetic medicine.
The device for versatile aesthetic treatments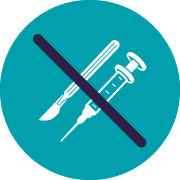 Treatment are completely safe, no need for protective eyewear 
Numerous successful case studies based on Chromotherapy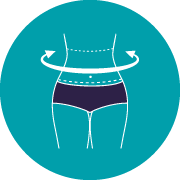 Technology offers variety of aesthetic solutions in a single device
The device for natural therapy
Chromotherapy Technology (Colour Therapy)
Chromotherapy uses colours with specific wavelength, each with its own benefits, to provide customized treatment for patients. The colours can be combined for a synergised effect.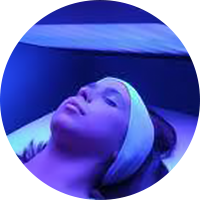 Using the unique technology of Connective stimulation, Cromo system helps to improve the elasticity of the derma, supports optimal tissue restoration and tones surface tissues. Internally, the technology improves blood and lymphatic circulation while increasing toxins elimination from the body.
Chromotherapy
The Cromo system is equiped with a CROMOGEI apparatus with electrodes which is used to attach to the body to perform a connective massage. 
MAGENTA – Circulatory system stimulating action
VIOLET – Re-balancing and detoxifying action
INDIGO – Purifying and calming action
BLUE – Antiseptic and astringent action
TURQUOISE – Refreshing and calming action
GREEN – Vitalizing and purifying action
YELLOW –  Stimulating and firming action
ORANGE – Regenerating and energising action
RED – Restoring action
Equipped with 9 colours of natural light waves 

18 pre-set automatic treatments 

Several solutions from manual treatments.

Light emission coverage area of 52.5 cm x 34 cm.

Includes Chromopuncture with special probe to enhance results on smaller areas.
Slackness & stretch marks reduction

Cellulite removal

Fluid Retention 

Varicose veins 

Acne & acne scars treatment

Erythrosis and Couperose treatment

Wrinkles, eye bags & circles reduction

Reduces sense of hunger

Relieves stress and sleeplessness to enhance overall wellbeing of the mind and body
Talk to our experts today
If you want to book a consulting or a demo, get in touch with us
Also, you can call us on +65
EXPS International is a recognised pioneer in the slimming and aesthetic industry with more than 30 years of experience, winning over 16 awards.
We distribute the latest innovative technology with advanced, effective and non-invasive solutions for both body and face.