The leading Medical Cryolipolysis device
As the safest body contouring device in the market, Cristal Plus allows for the use of Cryolipolysis to apply intense cold to fat cells through high pressure suction applicators.
The safest, most advanced slimming solution
2 clinical studies ensuring proven results with over 500 completed treatments
Targets 2 body areas simultaneously for maximum results and efficiency
Short sessions with fast results. Non-invasive process, no anesthesia required
Wide range of applicators for all parts of the body
Greasy clusters of small size for the face
Small fat deposits for the body
Fatty clusters of medium size for the body
All types of fat deposits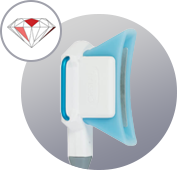 Fatty clusters of significant size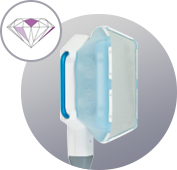 CRISTAL has been developed in accordance with European medical standards yielding better results
Cristal Technology
Using technology from France, the treatment uses Cavity Cooling Diffusion SystemTM Innovation to enable highly secure controlled cooling for safe, effective freezing of fat cells.

During the procedure, fat cells are treated in a safe, comfortable and effective manner. After the treatment, fat cells will be gradually eliminated through the lymphatic system. Results obtained will be optimal and lasting for visible fat reduction results.
Talk to our experts today
If you want to book a consulting or a demo, get in touch with us
EXPS International is a recognised pioneer in the slimming and aesthetic industry with more than 30 years of experience, winning over 16 awards.
We distribute the latest innovative technology with advanced, effective and non-invasive solutions for both body and face.