High-tech alternative to Surgical Liposuction
An award winning synergy, BODYKA PLUS is a high-tech innovative alternative to surgical liposuction that uses non-invasive treatment procedure to give immediate results.
The device for non-invasive slimming & contouring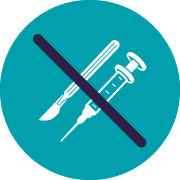 A non-invasive and effective Lipolysis treatment
Treatment is quick and easy to perform, risk-and-side effect free
Short sessions with fast noticeable results per session
The device that offers safe and effective treatment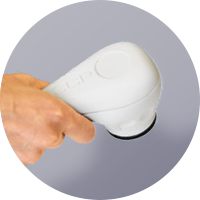 Includes passive rollers for regular suction-and-release action, allowing mechanical stimulation of the tissue without affecting its structure.
Connective Tissue Massage
Improve Venous and lymphatic microcirculation due to Vascular stimulation

SCP™ Sonication Controlled Program technology
SONICPHOR™ TECHNOLOGY
An innovative technology developed by Novavision Group that gurentees the safety and effectiveness of treatment for localized fat deposits and cellulite.
The SCP™ combines both hardware and software functions to make the SONICPHOR™– based treatments safe.
SONICPHOR ™ Technology – owned by Novavision Group, the technology gurentees safety and effective treatments

SCP™ Sonication Controlled Program Technology - Combines hardware and software functions to make SONICPHOR™– based treatments safe 

Auto-Tuning System

– A microprocessor-controlled system to detect the best resonance frequency for the connected emitter

Auto-Scanning Sytem – incorporates multiple checks on the sonication system, making it safe and effective

Connective Tissue Massage System – stimulates the skin mechanically with rhythmic suction-and-release actions

Multiple User-Defined Emission Mode 
Targets Localized Fat

Edemato - Fibro - Sclerotic Pannyculopathy (P.E.F.S)

Lipomas - R

ed

uces the size of lipoma and scar before any surgical removal

Reshaping -

Localized liposculpture to reshape the silhouette

Drainage

Vasularization

Safe, quick, effective, and painless treatment
Talk to our experts today
If you want to book a consulting or a demo, get in touch with us
Also, you can call us on +65 8666 5213
EXPS International is a recognised pioneer in the slimming and aesthetic industry with more than 30 years of experience, winning over 16 awards.
We distribute the latest innovative technology with advanced, effective and non-invasive solutions for both body and face.